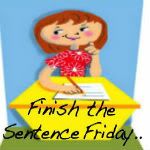 The last time I went on vacation...
was nice but pretty uneventful so I do not want to bore you with it.
But there was a time before Sunny was born when I took weekend trips with some of my friends from time to time. In 2005 we went to London and had loads of fun, some of which including a pajama party with Tequila shots at our hotel, a boat trip on the river Thames, schlepping two really lange boxes filled with top boots from my favourite shoe shop Shelley's to the hotel (and, later, to the airport, along with my big suitcase...) and generally walking around town because I love London so much.
When we returned to the hotel with me dragging these enormous shoe boxes along we walked past a construction site and were very amused when we saw where the restrooms were located. Seriously, isn't this the best place ever? And what was even better was that it only could be accessed with the hydraulic hoist. So I guess you better did not have any urgent "business" to do!
Thank you to Kate of
Can I Get Another Bottle of Whine…
and Janine of
Janine's Confessions of a Mommyaholic
for hosting Finish the Sentence Friday!
Next week's sentence to finish: "When I was younger I tried..."